Sometimes I think I think too much. I have been involved in Property Management since 2006 and have never really thought too long and hard about the name of my business. I have been trading as Propertyminds Investments Ltd since 2017 and all has been well and business has been good. I have however had a nagging thought in my mind, maybe, just maybe the name is a little too 'corporate' and a little too hostile and unwelcoming?
Now, this couldn't be further from the truth in the way that I do business. Whilst we are all in business to make money and pay the bills, I think that to do business well you need to truly love what you do. When I engage with a new client, be it a homeowner, a landlord, a tenant or an investor I want them to understand that I am 100% committed to providing them with an outstanding service, to do the very best I can for them. This got me back to thinking about my name and ultimately my brand.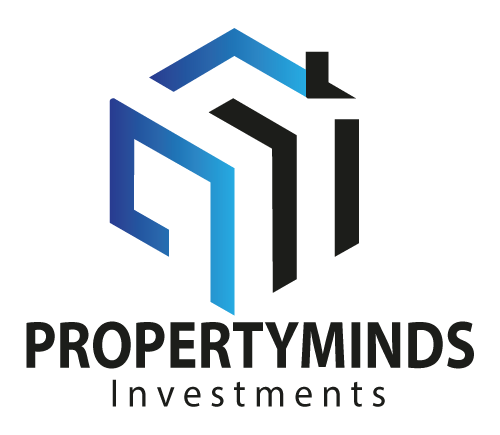 Up until December 2017, this was the Brand that had been created for the business. I needed to think about new stationery, business cards, marketing material, flyers, and a website as it had been on my to-do list for quite some time. I am one of a group of likeminded Property Management Consultants who together covers the length and breadth of the UK looking to help homeowners and landlords with their property issues. It was in a meeting with one of the associates that I spotted some of the marketing material he had produced and really thought that it captured the essence of what our business was about. My associate kindly gave me the name of the graphic design company (Here For Design) that produced his marketing material and later that day I gave them a call to see if they could help me with my marketing. After a positive telephone call, the person I spoke to (Ben) was happy to work with me and push forward with my requirements, he asked me to send over anything that I had used previously and asked if I had a current logo or brand that we would be using going forward. I sent the logo (above) and thought it a good time to share my name concerns with somebody else to see what they thought – was my business name too corporate and uninviting? Now, the first thing that came back surprised me a little, I was asked what my logo represented? To be honest I had simply looked up a company online that promised a business logo for next to no money and submitted a request for them to create my logo – but I couldn't really say what the logo represented as I had not really had any engagement with the creator of the logo! I just liked the colours, it was sort of like a house – it said my business name, so that will do nicely.
Here For Design really listened to my concerns and came back to me with other ways we could keep the business name but make the trading name more inviting and less corporate. Now as I have said previously, to do business well you need to truly love what you do – the next property, the next homeowner, the next landlord, tenant or investor is always on my mind, how can I do the best for them. This was how I had come up with the original name 'Propertyminds Investments' because property was on my mind, it was my business, I was investing in property!
It was at this time that Here For Design came back to me and suggested another name! what about 'Mindful Property'? It still conveyed the message that I originally wanted to convey but the dropping of 'Investments' made it less impersonal, more welcoming and conveyed two meanings within one name – I was mindful of the property and it was always on my mind! so there it was, a new name was born. Now, although I had no idea what my old logo represented (other than looking like a house) I did like it, and to this end, I didn't want to move too far away from my current brand. After much backwards and forwards correspondence Here For Design came up with what I think is a perfect brand identity for my business…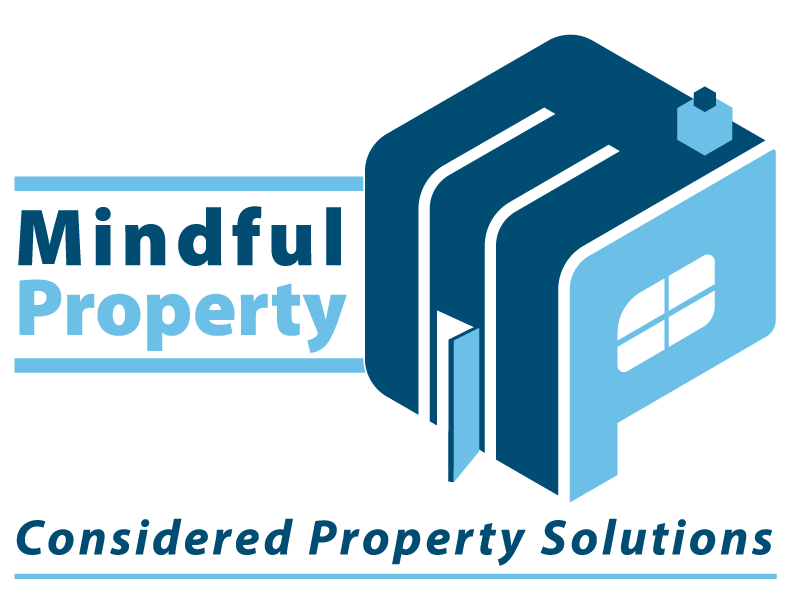 The elements were all still there… The 'House' which was now made up of the M and the P of Mindful Property, with a welcoming door, the transparency of a window and the chimney that I liked in my previous logo. The colours have been softened but are still bold and strong, the message that the new brand conveys really works for my business and I couldn't be happier with where my brand identity now sits. From this point the rest followed – The new website is now live and you are reading my blog post on the site itself! new business cards, flyers, letterheads and suchlike are all taken care of and the business is well positioned to go into 2018 with a new look. As the post title suggests 'It's all in a name' – previously I was hesitant about my business name and what it represented, now, however, I can be proud of what Mindful Property is and what it is we do, we provide Considered Property Solutions.
https://www.mindfulproperty.co.uk/wp-content/uploads/2016/07/trade-name.jpg
800
1200
AndyEllard
https://www.mindfulproperty.co.uk/wp-content/uploads/2018/01/Mindful-Property-gif-web-logo.gif
AndyEllard
2018-01-20 13:46:12
2018-01-20 17:58:22
It's all in a name!